Damien Gilbert, P.E.
Principal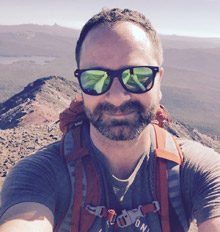 Mr. Gilbert has a strong background in the Greater Lane County Transportation and Civil Engineering industry. He has performed over one-hundred local Traffic Impact Analyses, including complex analyses of commercial, industrial, and institutional facilities. His specialties include alternative modes of transportation, traffic signal and roadway design, site circulation, access management and small community public infrastructure.
With 20 years of experience, his background includes employment in both the public and private sectors. Prior to Branch Engineering, Damien spent two years working for the City of Eugene Traffic Engineering Division. Currently he serves as Consulting City Engineer for three local cities and the on-call Traffic Engineer for two cities. He is an expert in addressing development related traffic impacts, and evaluating and improving safety and operational conditions for public and private facilities.
Damien grew up in the Eugene area after moving here as a young teenager from the East Coast, and is passionate about the Oregon outdoors.
Professional Registration
Professional Engineer - Civil: Oregon #62780PE
Professional Engineer - Civil: Washington #47468