Julie Leland, P.E.
Principal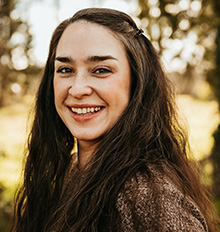 With more than a decade of experience, Mrs. Leland specializes in public infrastructure and public works construction management. Julie leads the Municipal Services side of Branch's Civil Engineering Design Team and currently serves as Consulting City Engineer for the City of Coburg and other small communities in Lane County.
As an Owner/Partner at Branch Engineering, Julie takes pride in providing personalized, high-quality professional engineering services to her clients. Prior to Branch, Julie worked for the City of Eugene Darwin Team as a public works construction inspector.
Julie was born and raised in Springfield, Oregon and has a passion for the outdoors and travel. She now lives in Eugene, Oregon with her husband, Bradley.
Professional Registration
Professional Engineer: Oregon #86136PE