Nathan Patterson, P.E.
Principal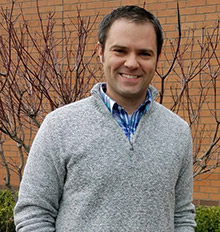 Mr. Patterson has fifteen years of civil engineering design and project management experience in the development of commercial and public improvement projects in the northwest. Nathan enjoys providing quality engineering services and project delivery to clients ranging from school districts, city governments and utility providers, to architects, and private developers. He has developed extensive experience in stormwater management design and modeling, environmental permitting, cost estimation, site layout and grading as well as roadway and utility design.
Nathan grew up in the Salem-Keizer area and met his wife, Karrie, at Oregon State University. Now they live in Eugene where they continue to enjoy the beautiful northwest they call their home.
Professional Registration
Professional Engineer: Oregon #79232PE